Jake's Mint Chew Pouches & Long Cut Non-Tobacco Chew
"Happy Holidays!" - from the staff of JMC
Chew Healthy, Chew Jake's!
Shop our best sellers! Our pouches and loose cut are a popular choice and we also offer wide range of CBD products.
Jake's Best Sellers Now Available at Low Bob's Discount Tobacco!
We are thrilled to announce that the following 7 (listed below...some go by other names) Low Bob's Discount Tobacco stores in Indiana will be test marketing some of Jake's best selling flavors! We are working hard on bringing on more retailers so you can access single tins of Jake's when and where you want them! So, please spread the word and if you're in Indiana, go visit Low Bob's Discount Tobacco so we can bring you even more stores near you in the future! Thank you! - JMC
Low Bob's #28
202 Burlington Ave
Logansport IN 46947
Low Bob's #40
1004 W Main ST
Peru IN 46970
Low Bob's #43
1226 W Main St
Greenfield IN 46140
Tobacco Shop #502
911 Lincolnway
Osceola IN 46561
Master Mart #806
3700A Lafountain
Kokomo IN 46902
Low Bob's #1006
3456 Willow Creek Rd
Portage IN 46368
Low Bob's #1033
3890 W 3rd St
Bloomington IN 47404
Jake's introduces NEW delicious and rich Pumpkin Spice Coffee flavored roasted coffee pouches
Also available within our NEW 5 FLAVOR Coffee Variety Pack! Try them all!
Expanded Flavors Offered in New Jersey
Buy Jake's in-store at Quick Food Store: 1075 Sussex Turnpike, Randolph, NJ 07869.
Jake's Now Available in South Weymouth, MA!
You can now find our products for sale in-store at Classic Market. Find them at 7 Union St, Weymouth, MA 02190
Jake's Now Available in Mathis, TX!
You can now find our products for sale in-store at Fog on the Lake! Check them out at 418 N Front Street, Mathis, TX 78368.
Larger Selection of Jake's Now Available at Big R Stores!
Jake's is proud to announce that our long-time partner, Big R Stores, has decided to start selling many more of our flavors in both CBD pouches and non-CBD pouches. Big R Stores has 34 store locations across Colorado, New Mexico, Texas, Kansas, and Oklahoma. We are thrilled that more Big R Stores' patrons can get a larger selection of Jake's products as a result of this decision. Thank you, Big R!
Jake's Available at UMass Amherst!
You can now purchase Jake's Mint Chew at the UMass Amherst campus store.
Shop Online
Success Stories
From Northern Maine to Southern California and around the World
Who doesn't like Jake's Mint Chew?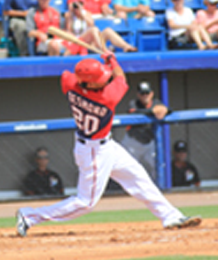 Ian Desmond
(Formerly) Washington Nationals
I've tried some other alternatives but eventually have gone back to the real thing. They never stayed together, couldn't work the dip the same. I've found after three months with Jake's that it "works" the same as what I've been hooked on for years, also has a little burn which makes you wanna move it around every once in a while. At this particular moment, for me, it's all about Jake's Mint Chew.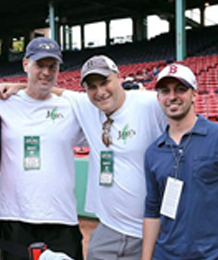 Brandon Snyder
Boston Red Sox
I have dipped for over 13 years and have had multiple failed attempts to quit. Playing baseball I am always around it and It's always a matter of finding something to take my mind off of the tobacco. That was until I tried Jakes Mint Chew. It's as close to the real thing as you can get and it's even good for you.  Thanks Jake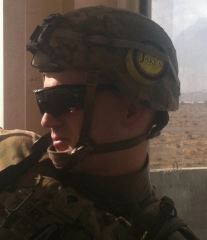 Nate
Ohio
I started chewing tobacco while serving in the Marine Corps in Afghanistan. When my first package arrived, that was when I threw away my last can of chewing tobacco.
Jake's Mint Chew has helped thousands quit dipping tobacco. Order some today and be one of them!
Jake's Mint Chew is made from quality mint. It has no tobacco, no nicotine, and no sugar. You still get great taste and something healthy in your lip. And you can swallow the juices. Mint is great for your digestion!
About Jake
Jake started small with his own greenhouses in Beverly, Massachusetts. Soon after, thanks to you, demand was overwhelming! Now, we purchase only the finest quality mint from growers all around the world.